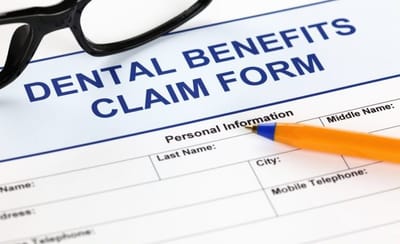 Outsourcing allows dentists to prioritize quality patient care. Why not have your own insurance billing team to handle all the stress of insurance billing for you so you can get paid faster?
As dental professionals, we understand how time consuming and challenging it can be to keep insurance filing and collections current. If you are having trouble training and managing employees, filing all primary and secondary insurance claims in a timely manner, collecting co-pays, following up on appeals, managing the AR report, keeping the over 90 at 0, and making sure EOB's are posted quickly and accurately to your patient's ledgers, Surety Dental Solutions can help!
We will
increase collections
so the doctors are able to devote more time to dental work and the front office team can focus on giving patients more personalized attention, thereby greatly increasing your patient's acceptance of treatment plans.
Our entire team comes from dental backgrounds with years of experience in the dental industry, and we know what it means to run a successful clinic. Our goal is to work alongside your current team and aid in helping make sure all insurance billing is kept up to date and help meet your practice goals. Most times, we are able to do this much more cost effectively than hiring an additional person to take on these responsibilities.
What our specialists can do for you (based on your needs):
-File all primary and secondary claims daily using your current electronic filing system within 24 hours.
-Review all claims and send with the appropriate attachments and documentation, cutting down on claims that are denied and preventing delays in payments.
-File and follow up on appeals when appropriate.
-Post all EOB's and adjustments to patient ledgers.
-Discover procedures that were missed as an oversight or family files that are incomplete resulting in denied claims.
-Get your outstanding insurance over 90 days to 0 (add on service).
Just needing help with the over 90? We offer a
Clean Up Service
specifically to help with this. In a busy office, we understand that the aging report is always the easiest thing to push to the back. Our specialists can help get your insurance over 90 to 0 in as little as 3 months.
Call us
today to find out what services can benefit you most!
We are ready to partner with you to help alleviate stress and overhead expenses while watching your collections soar.