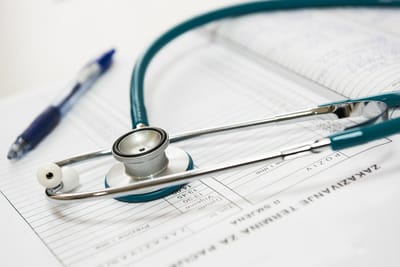 Did you know many common dental procedures can be billed to a patient's medical insurance? In fact, some procedures are even required to be billed to medical insurance first. This will
increase your reimbursement fees
while saving the patient's dental benefits for any future procedures. In most cases, the general dental office with a busy team does not have the time and resources available to file effectively, fight appeals, stay on the phone for hours, and get maximum payment for services. Let us help you!
Today, dentists are able to provide treatment for many more conditions than ever before. Many procedures dentists perform are a medical necessity and directly contribute to the patient's overall health. For example, over 80% of adults have gum disease, which is proven to contribute to heart disease. However, the average dollar amount provided for most dental insurance plans remains at just around
$1500 per year
.
Most major medical insurance payers will allow benefits for out-of-network dental providers if the procedure is proven medically necessary.
Services that are commonly covered by a patient's medical insurance include:
-extractions
-bone grafts
-implants
-exams
-oral surgery
-oral appliances for TMD therapy
-sleep apnea devices
-occlusal and night guards
Some devices, like a CBCT machine, are medical devices and all CT scans should be billed to a patient's medical insurance.
However, medical insurance is completely different from dental insurance. Getting payment is very time consuming and not a simple task. Medical billing is complex and requires proper prior authorization and diagnosis coding to ensure payment. We take the time necessary to file effectively and accurately, allowing your team to focus on their job.
Our medical billing experts are
highly trained and motivated
to collect all medical dollars due to you and your patients. You never pay Surety more than you receive from insurance, making medical billing a smart business decision for your dental practice. Please
email
or
call us
today for a free consult with one of our team members.
We look forward to partnering with you!